PLEASE NOTE THAT THIS IS A SPECIAL VARSITY TRIP PAGE SO THE REST OF THE SITE FUNCTIONS SHOULD NOT BE USED!
As part of our continuing support for the Varsity Trip, we are please to be offering these brand new items for participants. You should make sure that you order the items before the Monday 31st October. They will be then brought to both Universities over the weekend of the 19th to 20th November. As stocks are limited, we suggest that you order as soon as possible so that you do not miss out.
Firstly a must! Base Layers, these are those extra layers that keep you cosy on the slopes.
Base Layer Pacakge (top and bottoms) - £25
(RRP is £33)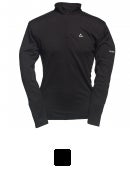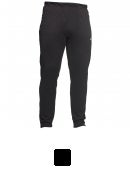 Secondly, you need to get yourself some warm footwear for the evenings and when you are not on the slopes. The following items are not only great for Val Thorens but also for the UK too.
| | | |
| --- | --- | --- |
| Teva Vero RRP £130 | Teva Forge Pro RRP £120 | Teva Forge Pro Women RRP £120 |
| | | |
| | | |
Below are some high spec jackets for both Snowboarding and Skiing
| | |
| --- | --- |
| Westbeach Maverick RRP £160 | Westbeach Wild Card Womens RRP £160 |
| | |
| | |
Westbeach Upper Level Pant Men RRP £125
Westbeach Rendevous Pant Women RRP £125
Helly Hansen Legend Pant (Male) RRP £130
Helly Hansen Legend Pant (Female) RRP £130
Bolle Gravity Tiki Goggle RRP £77
Bolle Gravity Pinstripe RRP £99
Bolle Gravity Watercolour RRP £99